Yaaaas, it has arrived!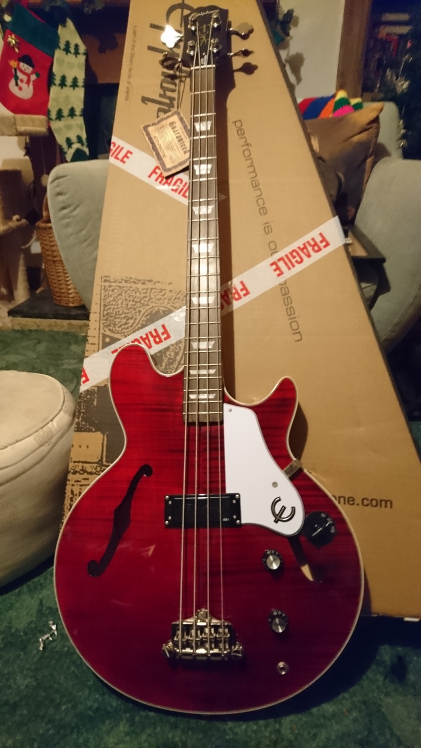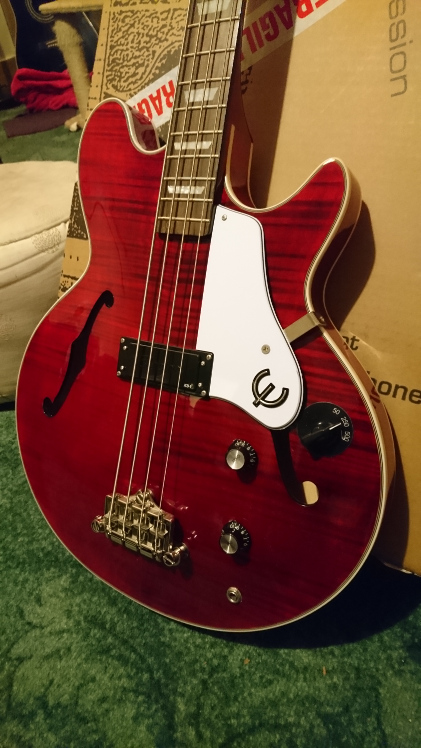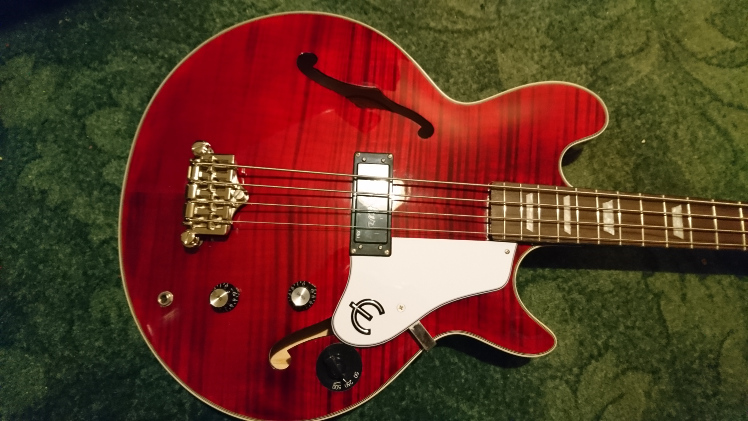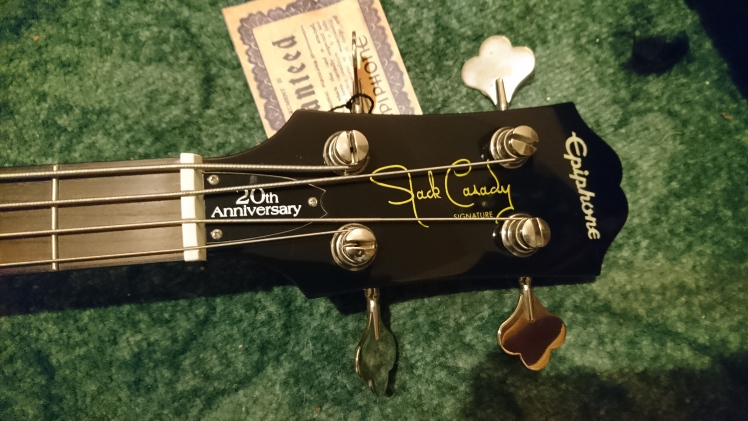 In a piece of jammy luck I think I might have scooped the last one of these available in the UK (online at least). Bear in mind that the 20th anniversary of the release of the Jack Casady Signature was 2 years ago. Very nice package fitting of celebrating an anniversary- it came with an adequate gigbag which actually fits the damn thing (although I might get the hard case eventually), a decent, wide leather strap and a bunch of swag - poster, sticker and a very nice memento of a photo of Jack Casady with the bass and the certificate of authenticity in a fold out hardback book cover type of thing.
Gripes? The "E" on the pickguard is barely stuck on (only the centre seems to have stuck down). Better get a wee dab of glue under there before it goes walkies!
I'm so glad to have a JC Signature again. Can't wait for band rehearsals next week and will take it for its first gig next Friday.