EAD rigs at gigs ....
Here's mine at Bandaoke alst week (my rig was the best thing about the night)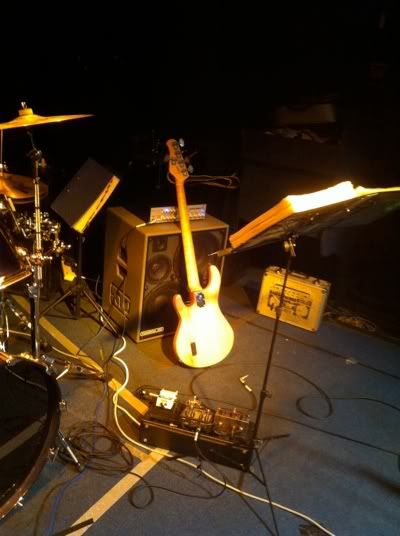 I work a lot at this venue, and with the engineer on different gigs. It's the first time he'd heard the EAD and was very impressed with the sound.
I'm a happy gilmour at the moment with my set up.
Also as my car is fried I borrowed my mum's Ford Ka